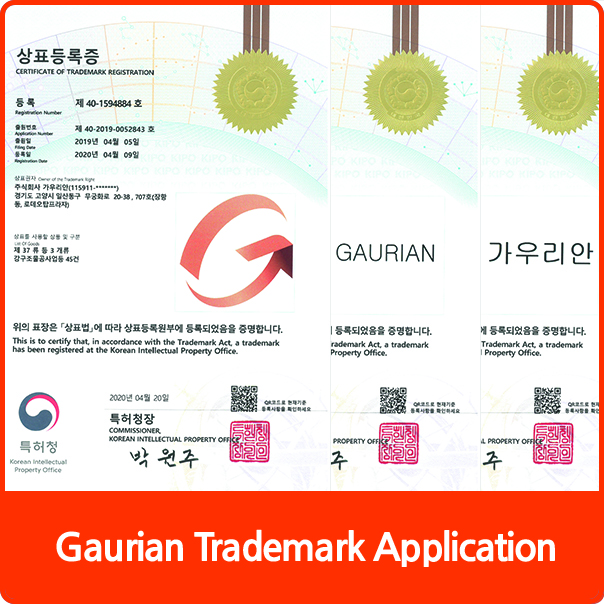 The enterprise adopting the full of frontier spirit and challenges of Goguryo,

which has kept moving forward fearlessly for expending themselves to the world!

The enterprise creating a new future for connecting people, technology, and steel

with making innovation through persistent effort of developing technology!

The trademark for Gaurian has been approved!



I will explain the meaning of 'Gaurian'.

Gauri(the old Korean word for Gogureo, the Ancient Dynasty in Korea) + -ian(suffix of person)

= The People Cherish the Spirit of Gauri!

Gaurian represents the people that carry the ancient spiritual lineages of Gauri, The spirit of 'Gauri' connotes the heart of challenge toward the world with continuous innovation, without settle for the present.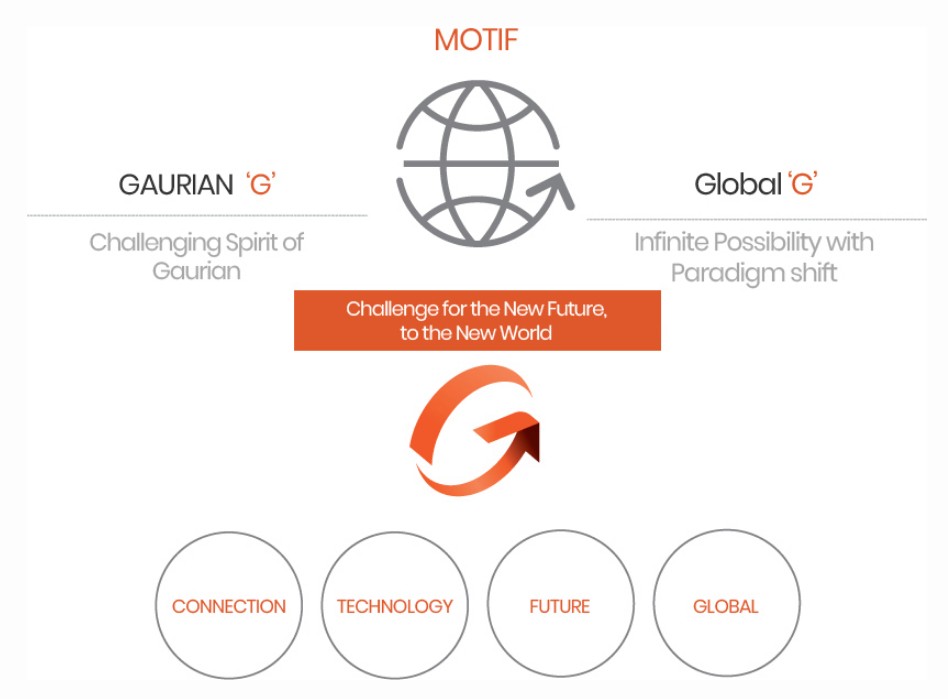 Let's explain the symbol mark of Gaurian. 'G' symbolizes arrow and the globe, that is rising and pivoting dynamically.

It means of infinite possibility and challenge of Gaurian, which continuously stepping forward to the world with new technology

that connects people, technology and steel.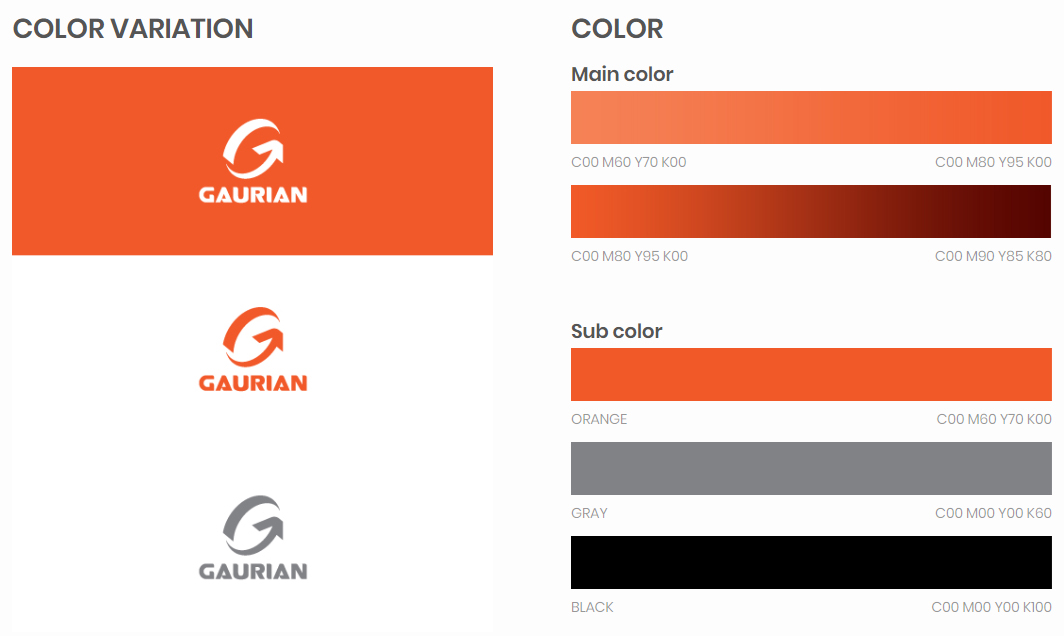 The main color orange means the pulse of energy and the spirit of challenge.