The enterprise adopting the full of frontier spirit and challenges of Goguryeo, which has kept moving forward fearlessly for expending themselves to the world

The enterprise creating a new future for connecting people, technology and steel with making innovation through persistent effort of developing technology

Gauri (the old Korean word for Goguryeo, the Ancient Dynasty in Korea) + -ian (suffix, meaning of 'person'): The People Cherish the Spirit of Gauri
Gaurian represents the people that carry the ancient spiritual lineages of Gauri.The spirit of
'Gauri' connotes the heart of challenge toward the world with continuous innovation, without settle for the present.
Brand Story
THE BRAVE PIONEER, GAURIAN
'Gauri' is the old word of 'Goguryeo', which is the largest Dynasty in ancient Korean history. Goguryeo has been started as a small community; however, based on undaunted and challenging spirit, this small community moved forward to the world without being afraid of failure and became the powerful kingdom in the history. In the end, it covered and ruled over a huge territory contains the part of China and Russia.

What a greatest pioneering spirit for stretching over to the world without being afraid of failure, and having faith in limitless potential! It was the driving force for Goguryeo to grow from a small state to a great nation, and It is the spirit that we, Gaurian, would like to inherit.
BEYOND KOREA, CONNECT THE WORLD
PS-TECH, established in 2002, is the leading enterprise of Earth Retaining Structure field in Korea, with based on the challenge and the passion for innovating technology in Civil Engineering. And 2019, PS-TECH would like to take a leap forward as a leading company from Civil Engineering to Architecture, with a new name of "Gaurian".

With the new name, Gaurian will open up a new future for connecting people, technology and steel, by suggesting a new paradigm for the construction industry. With continuous research and development with unrivaled technology, Gaurian is going to encourage them to the new value.

Gaurian will be the nation's leader that keeps changing the world and bringing a new future over our Nation.
Vision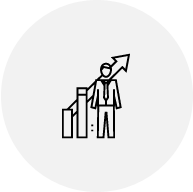 POTENTIAL
Limitless Potential of Gaurian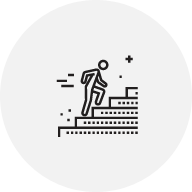 BRAVE
Undaunted and Challenging Spirit with NO Fear of Failure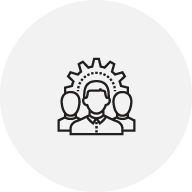 PIONEER
Challenging Spirit to the World, Pioneering a New Market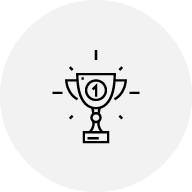 PRIDE
Great Pride in High Quality and Unrivaled Technology
Slogan & Value
Connected Future with Our Technology
Connection

Represents Gaurian's core technology of splicing, as well as symbolizes the ultimate goal of connecting people, technology and steel

Technology

Symbolizes the goal to develop innovative technologies which can change market paradigms with continued challenge and new ideas

Future

Represents a vision to build a better future with the best quality through advanced engineering and materials